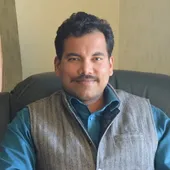 By Gaurav Sharma, Journalist
Amadeus Labs, a provider of advanced travel technology solutions, has unveiled several steps to elevate the travel industry in India. With a commitment to enhancing travel experiences, Amadeus Labs aims to propel the growth of the travel sector by facilitating opportunities to leverage cutting-edge technologies and innovative solutions.
"Through the Amadeus for Startups initiative, Amadeus Labs introduced Travel Tech Night and Trav-Tech Hackathon to create opportunities for startups to kickstart a revolution of innovation that shaped travel in India," says the company.
"The future of travel requires bold and innovative ideas, supported by revolutionary technologies. India has consistently contributed to the growth of the global technology ecosystem, and the travel industry can continue to benefit from it, equipping travellers with new and exciting means of exploring the world. With Travel Tech Night hosted in India this year, we brought together some of the industry's biggest thought leaders and thinkers to come together and unlock the power of technology to identify solutions for the future of travel, for improved, seamless and personalised travel experiences," says Ramona Bohwongprasert, Senior Vice President-India Subcontinent and Southeast Asia, APAC Inside Sales and Startups, Amadeus.
"The Travel Tech Night 2023 was a highly anticipated travel innovation event aimed at startups looking to disrupt and revolutionise the travel industry. The event took place in Bengaluru, India, on July 4, not only provided an exclusive networking platform for emerging and established startups, tech innovators, but also leveraged the benefit of industry experts and emerging trends in the travel sector. Attendees gained insights, shared innovative ideas, and learned from pioneers in the field through captivating discussions and networking sessions."
The event was designed to create an engaging platform to allow participants to showcase their ventures to a discerning audience. The event also saw active participation from distinguished speakers from top travel companies, sharing valuable expertise and offering guidance on emerging trends and challenges. Through this event, Amadeus Labs created a valuable opportunity for startup leaders to benefit from India's tech innovation ecosystem, fostering partnerships and acquiring tools for success in a dynamic market.
"At Amadeus, we recognise the enormous potential of India's startup ecosystem in driving innovation and creating opportunities for the Indian travel industry to fulfil evolving needs of travellers. Complex itineraries and diverse travel preferences call for efficient and reliable systems powered by emerging technologies like artificial intelligence, machine learning, big data analytics, virtual reality, etc.," says Mani Ganeshan, Global Head – Engineering, Travel Distribution and Centre Head, Amadeus Labs.
"As an industry leader and pioneer in travel technology, it is our responsibility to ensure that technology continues to progress. At Amadeus, we are consistently creating opportunities for some of the best minds in India to come together and find disruptive solutions that will change the way we travel over the next decade. Our 'Amadeus for Startups' initiative connects startups with Amadeus experts, provides access to our technology, and helps develop innovative solutions for the travel industry."
With R&D being a big focus area for the Amadeus for Startups initiative, this year also saw the launch of the Amadeus Trav-Tech Hackathon: Search Edition - a tech hackathon for industry experts to unlock their coding skills to build innovative solutions with Amadeus Labs' technology for the Indian travel industry.
The hackathon's theme was "'Redefine the Search Experience for Travelers". During the two-day event held at Amadeus Labs in Bengaluru, participants had the opportunity to leverage Amazon's cloud infrastructure for their projects. This collaboration aimed to build the future of travel by harnessing cutting-edge technologies and creating transformative solutions.
"Teams of two to three developers each from selected travel agencies and aggregators in India received recognition and coaching from Amadeus experts, an opportunity to participate in pre-workshop evaluation sessions and dedicated R&D support during the hackathon. Focused on digitalisation and automation, developers were invited to showcase their solutions that leveraged digital touchpoints and media channels to inspire and stimulate travel demand. This hackathon was rewarding for all of us, in addition to the winners receiving an award, all participants also built their dream solutions and owned the IP," adds Ganeshan.
"Amadeus Labs remains committed to its mission of fostering innovation and driving positive disruption in the travel industry. With a steadfast focus on leveraging technology and collaborative partnerships, Amadeus is well-positioned to contribute significantly to the growth and transformation of India's travel sector."