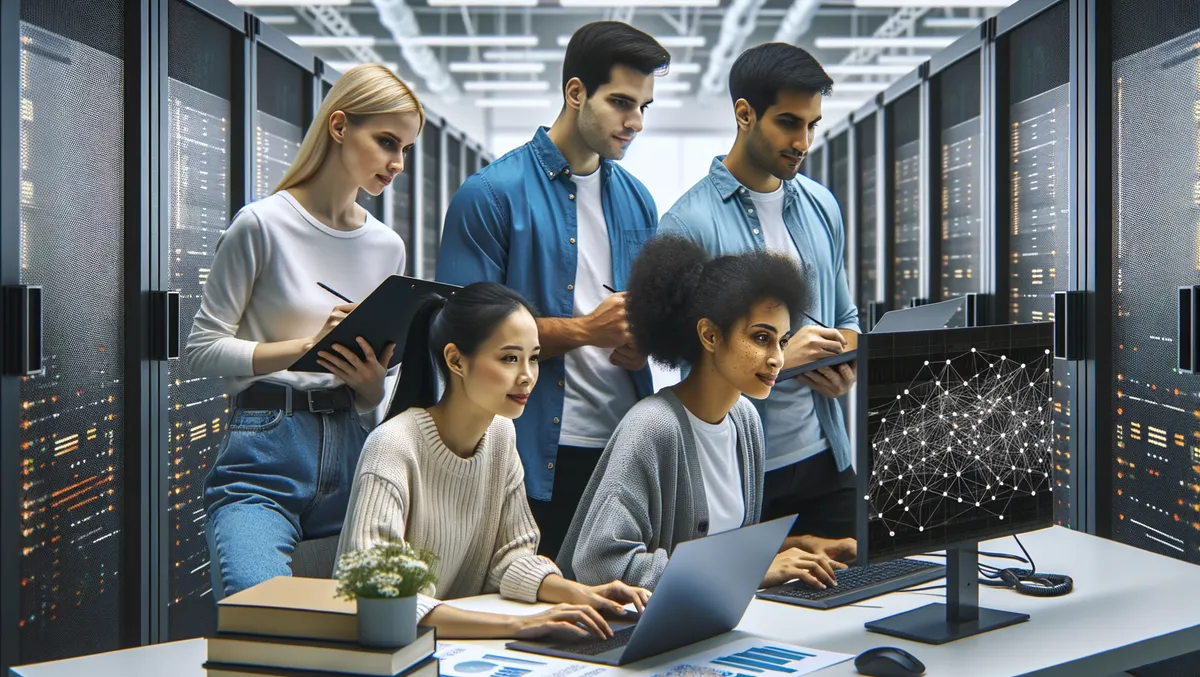 Analytics firm Neo4j announces multi-year partnership with AWS
Wed, 22nd Nov 2023
By Tom Raynel, Managing Editor
Neo4j, a prominent global graph database and analytics firm, has unveiled a multi-year partnership with Amazon Web Services (AWS) designed to enhance the GenAI outcomes of businesses. The collaboration aims to help developers in need of long-term memory for large language models (LLMs) grounded in their unique enterprise data and domains.
Expressing his optimism for the alliance, Peter Philipp, General Manager, ANZ, Neo4j, noted that the cooperation with AWS presents a powerful tool to process data more swiftly while securing superior transparency and precision. Their solutions find utilisation in multiple Fortune 500 enterprises, including an Asia-based energy multinational, a US-based pharmaceutical manufacturer, and an EMEA-based information and analytics leader among others. Furthermore, 75% of the Fortune 100 and over 250,000 data developers, data scientists, and architects across hundreds of Fortune 500 companies, NGOs, and more harness the company's offerings.
As part of the Strategic Collaboration Agreement (SCA), Neo4j is launching a new integration with Amazon Bedrock, a fully managed service that avails foundation models from premier AI companies via an API to build and scale generative AI applications. This synthesis promises to reduce AI hallucinations while yielding more accurate, transparent, and explainable results for developers wanting long-term memory for LLMs grounded in their unique enterprise data and domains.
Simultaneously, Neo4j has announced the general availability of Neo4j Aura Professional, their fully managed graph database offering, in the AWS Marketplace. It is a catalyst for developers on generative AI as the AWS Marketplace is a digital catalogue with numerous software listings from independent software vendors, simplifying purchase, testing, and deployment of software that runs on AWS.
Neo4j's new integration with Amazon Bedrock enables several benefits like reducing hallucinations, providing personalised experiences, complete answers during real-time search, and facilitating the creation of knowledge graphs. This software partnership aims to empower customers by reducing hallucinations and delivering better transparency, precision, and personalised experiences.
An example of the benefits in action is with LangChain, as CEO Harrison Chase highlights, "LangChain with Neo4j and Amazon Bedrock can now work together using Retrieval Augmented Generation (RAG) to create virtual assistants that are grounded in enterprise knowledge." Atul Deo, General Manager, Amazon Bedrock, AWS comments, "With Neo4j's graph database and Amazon Bedrock's integration, we aim to provide customers with sophisticated options to deliver more accurate, transparent, and personalised experiences for their end-users in a fully managed manner."
Peter Philipp adds that businesses in Australia and New Zealand are increasingly adopting and benefitting from AI technology. The partnership will enhance this further, providing organisations a robust solution to process data faster and ensure greater transparency and accuracy.