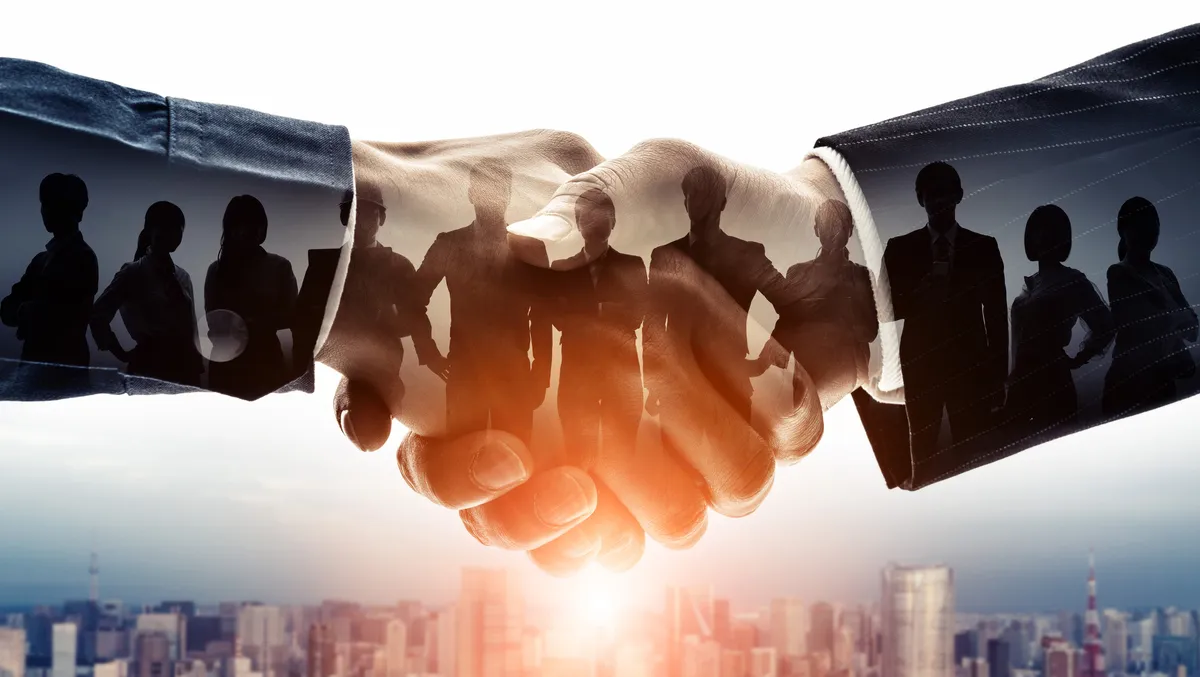 Digital Realty expands Indian data centre infrastructure with joint venture
Digital Realty has announced a planned three-way joint venture (JV) with Brookfield Infrastructure and Reliance Industries Ltd. (RIL) to develop high-quality, highly-connected scalable data centres to meet the critical infrastructure needs of enterprises and digital services companies in India.
The new JV will operate under the brand name Digital Connexion: A Brookfield, Jio and Digital Realty Company. It builds on the foundation laid by BAM Digital Realty, by including RIL, India's largest private sector company, that has enabled and led India's digital transformation through Jio, as a partner.
Each partner will own one-third of the joint venture. Digital Connexion expects to initially execute on the development of data centre campuses on existing strategic land parcels it owns in Chennai and Mumbai.
According to a statement, India represents a key market opportunity for Digital Realty to extend coverage, capacity, and connectivity options to cloud providers, hyperscalers and to both local and global enterprise customers. The Indian data centre market is experiencing rapid growth, driven by the growing adoption of digital technologies, cloud computing, and the surge in data consumption fueling the demand for robust and scalable data centre infrastructure.
Data centres developed in India by the JV will leverage Digital Realtys industry-leading energy-efficient data centre platform, design and operating procedures, highly-repeatable Pervasive Data Centre Architecture (PDx) approach and relationships with global customers, Brookfields in-depth knowledge of the Indian infrastructure market, and Jios massive digital and connectivity ecosystem and very strong enterprise relationships with an existing client base of 80% of large named private enterprises in India.
Jio's 4G and 5G connectivity network with deep fibre presence, covering ~99.5% of the Indian population, strategically expands the JVs connectivity to data centres and other establishments in the country.
It extends the reach of PlatformDIGITAL, Digital Realty's best-in-class global data centre platform with 300+ data centres, in 50+ metros, across 27 countries and six continents, giving customers access to a dense connected data community of partners, solutions and services, including Jio's network, cloud and other service solutions in India.
Serene Nah, Managing Director and Head of Asia Pacific, Digital Realty, comments, "India is a mostly untapped market for the data centre industry driven by the rapid adoption of digital business models, the worlds largest population, and a government that recognises the role of technology for future economic development.
"This joint venture brings together three global leaders in digital infrastructure to accelerate Digital India by developing, owning and operating institutional quality carrier-and cloud neutral data centres across India."
Speaking about the transaction, Kiran Thomas, CEO, Jio Platforms Ltd. says, "We are excited to partner with Digital Realty, one of the most innovative data centre companies globally and with Brookfield, our existing and trusted partner.
"The partnership will help us serve our enterprise and SMB clients with cutting-edge, plug-and-play solutions delivered from the cloud and lead their digital transformation and make them more competitive and efficient.
"The unique and highly engaging consumer and home experiences that we are offering and further innovating on, such as high-definition live content, AR / VR experiences, cloud gaming, immersive shopping experiences and cloud PC have massive compute capacity requirements.
"We would like to thank the Indian government for granting infrastructure status to data centres and for creating a favorable ecosystem for their development and operations, which is critical for Indias vision to become a $1 trillion digital economy by 2025."
Arpit Agrawal, Managing Director, Head of Infrastructure, India & Middle East, Brookfield, says, "We are very pleased to expand our existing partnership with Reliance and add their deep expertise in the Indian telecom, tech and data landscape to the platform.
"Data Centres provide essential services and critical infrastructure to support the digitalization that is taking place in every aspect of life in India. Together with Reliance and Digital Realty, we look forward to providing the best of solutions to the digital transformation needs of Indian and global corporates."
Digital Connexion will have a dedicated management team in India, with leadership oversight from Digital Realty, Brookfield and RIL. With the complementary strengths of its three partners, Digital Connexion has skills and resources available to enable it to support global and local customers seeking to serve the large and growing Indian market.