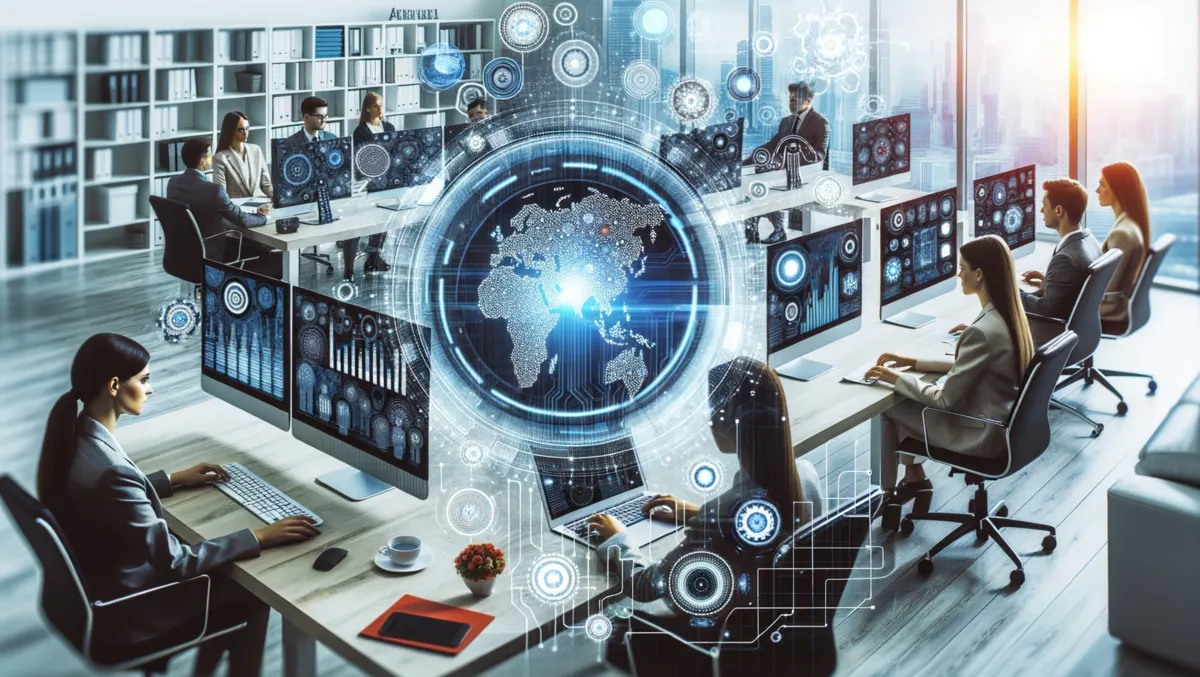 Global Cloud Xchange partners with Sonata Software for business transformation
Global Cloud Xchange (GCX), a leading network service provider, has partnered with Sonata Software for a major transformation of its business operations. The multi-year contract will see GCX leveraging Cloud, Data, and AI technologies to bring about significant changes in its enterprise operations, systems, and business intelligence systems. This is in response to Sonata Software's advanced investments in these areas.
Having headquarters in Bengaluru, India, Sonata Software is a renowned Modernization Engineering company. The agreement with GCX shows the firm's ongoing commitment to transforming business operations and making them future-ready.
GCX is a significant provider of high-bandwidth connectivity and global managed network services. They offer solutions including managed ICT, cyber security, and UCaaS to a broad spectrum of blue-chip customers. These include telecommunications operators, hyperscalers, new media providers, and enterprises around the world. Their network spans across 46 countries, with a length of 66,000 km from North America to Asia, making them highly influential on the Europe-Asia and Intra-Asia routes.
"Our primary focus in this endeavour is delivering operational excellence to help GCX deliver on its strategic objectives. Our capabilities and investments in Cloud, Data and AI will be at the core to deliver the next leg of transformation for GCX," Samir Dhir, MD and CEO at Sonata Software, said.
This partnership will enable GCX to revitalise their technology framework and provide a market-leading experience to their customers. Carl Grivner, CEO at GCX, stated, "Sonata has been a strategic partner. We believe that the continued partnership will help us improve our operations and help invest in improving overall business performance."
Furthermore, Brice Evin, CFO at GCX, added to this sentiment by stating, "Our partnership with Sonata continues to be a significant part of our future roadmap. Sonata continues to be an important partner in making GCX future-ready by providing strategic business and technology transformations."
Global Cloud Xchange (GCX), operating as GCX Holdings Limited (Bermuda), provides network services to digitalise enterprises, new media providers, and telecoms carriers. Its vast network covers everything from managed SD-WAN and hybrid networks, to direct Cloud connections and 100 Gps+ waves. GCX boasts a 30-year history of expertly providing connectivity in Europe, the Middle East, Asia, and North America. Through the expansive GCX subsea network, services can be extended into more than 200 countries.
Sonata Software, as a top Modernization Engineering company, works towards facilitating hyper-growth for its clients based on the unique differentiation it has created in Modernization Engineering. Through its global presence, Sonata serves as a trusted partner of world-leading companies in various sectors, offering Modernization Engineering Services across various platforms.