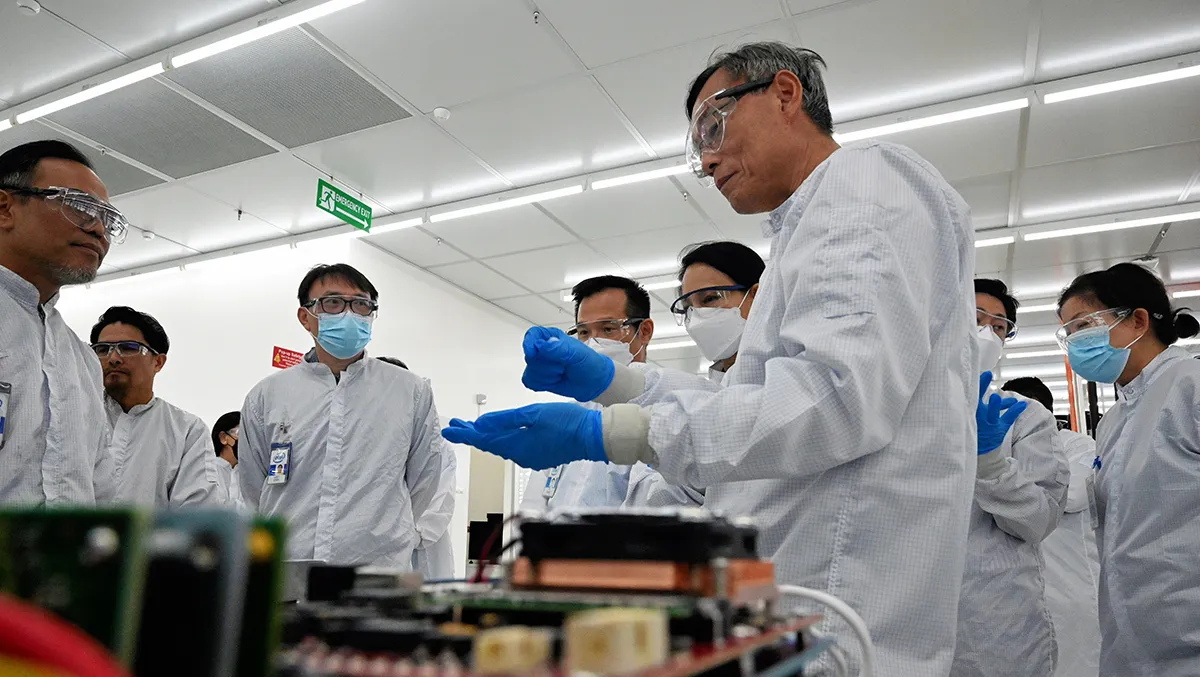 Intel Reinforces Commitment to Asia Pacific & Japan Region
Intel's relationship with the APJ region is not new; it has been manufacturing in the region for more than 50 years. Malaysia was Intel's first offshore site outside the United States, and the company has since expanded its manufacturing presence across the region, including Vietnam, India, and Taiwan.
Steve Long serves as the Corporate Vice President in Sales and Marketing at Intel Corporation, as well as holding the position of Asia Pacific & Japan General Manager. With a tenure that began in 2000, Steve has been instrumental in shaping Intel's business across the APJ region, taking on various roles in sales, marketing, product planning, pricing, and operations.
Two weeks ago at Intel's Tech Tour in Malaysia, Long expressed excitement about the region's potential, stating, "Innovation is alive and well in Asia Pacific & Japan, we're leaders in many parts of Intel's business."
Innovation and Opportunities
A lot of Intel's innovations over the years have come out of APJ according to Long. From the development of Netbooks to the latest advancements in 5G and artificial intelligence, the region has been at the forefront of the company's evolution.
Long highlighted the diversity and demographic advantage of the region, emphasising that it's "big, growing, and connected." With over 2,000 languages, 11 different religions, and hundreds of ethnicities, the region's unique characteristics offer vast opportunities for growth and development.
Moore's Law
Intel's commitment to Moore's Law, the principle that the number of transistors on a chip will double approximately every two years, remains strong across APJ. Long explained that engineering is at the core of everything Intel does, and the company continues to push the boundaries of physics.
"We're on track and executing to that [Moore's Law]. And you're going to hear a lot more about this at Intel innovation here in the upcoming weeks at the end of September. Innovation is job and priority number one," Long stated.
Collaborative Innovation and AI
Intel's approach to artificial intelligence (AI) is centred around collaborative innovation. Long emphasised the need for scale and collaboration to capture the opportunities AI presents. The company's AI strategy includes heterogeneous architectures, open standards, and a focus on software development through their 'One API' tools.
"We want to lower the barrier of entry for everyone [to AI]; we think open is the right thing to do. We think open is what our customers want. They do not want proprietary or closed ecosystems," Long explained.
Manufacturing and Resilient Supply Chain
Intel's manufacturing strategy, known as IDM 2.0, focuses on internal factory networks, strategic use of foundry capacity, and creating a system foundry business. Long highlighted how uniquely resilient Intel's supply chain is, with a world-leading semiconductor manufacturing footprint across the whole of APJ as well as the US, Europe, and Israel.
Commitment
Intel's commitment to the APJ region is clear, with a focus on innovation, collaboration, and consistent investment. The company's strategy aligns with the region's growth potential and unique opportunities, and Intel is poised to drive technological advancements across the globe.
As Steve Long concluded, "Asia Pacific & Japan will drive the growth for Intel and the world. And you're here because seeing, feeling, touching, sensing is believing. And we want you to take the opportunity while you're here in our factories with our people to do just that. And then and only then can you be convinced that it really does. It starts with Intel."