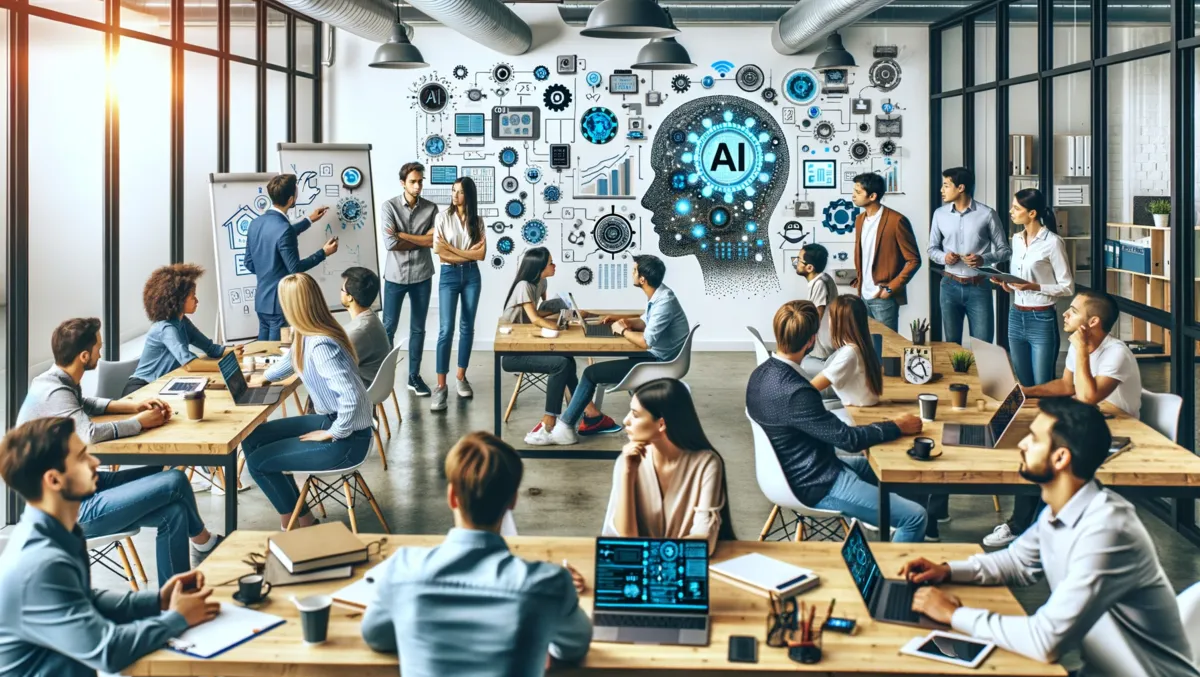 Study reveals employee perception and reality of AI use at work
A recent study has shown a significant disconnect between employees' perception and the real use of Artificial Intelligence (AI) in the workplace. The study, conducted by HR, payroll and workforce management software provider UKG, surveyed over 4,000 employees in 10 countries.
The study's findings indicate that while 78% of C-suite leaders claim their organisations use AI, just 42% of employees believe that they utilise AI-powered devices in their everyday work. Interestingly, 63% of workers suggest that the use of AI would enhance their job satisfaction. On the other hand, 62% of executives are anxious that their company is not integrating AI quickly enough.
AI is frequently used both at home and at work, often without individuals realising it. UKG's study revealing this highlights the need for more transparency from companies about their use of AI. The findings suggest that this could encourage trust among employees, whilst also improving productivity and leading to better business outcomes.
Furthermore, the study reveals that whilst just 44% of employees believe they interact with AI in their personal lives, at least 90% claim to have used AI features such as maps and navigation, predictive product suggestions, virtual home assistants or intelligent chatbots. This again highlights a disconnect between perception and reality.
According to the findings, providing transparency about how AI can directly improve workflows (78%) and clarity about how organisations are using AI (75%) would make employees more receptive to AI. "AI is here, and it's already providing some amazing benefits for the workforce...however, 54% of people say they have 'no idea' how their company is using AI, and that lack of transparency is a real problem", says Dan Schawbel, managing partner at the firm Workplace Intelligence, a partner in the study.
AI is viewed by employees as having the potential to increase engagement/job satisfaction (63%), their willingness to go above and beyond (55%), and overall happiness (54%). Employees foresee AI as an asset that could increase their desire to remain with the company long term (49%) and improve their trust in the company/leadership (48%).
Hugo Sarrazin, chief product and technology officer at UKG, argues that "AI, when used ethically, responsibly, and transparently, has the potential to be everyone's favourite co-worker." AI, he believes, possesses the ability to "reshape employee experiences and provide timely, insightful feedback and recommendations."
The survey forecasts that in the coming years, use of AI in the workplace will surge. Executives from companies already using AI predict that 70% of their workforce will be using some form of AI by the year 2028. Even executives at firms not currently utilising AI anticipate that 20% of their workforce will integrate AI within the next five years.