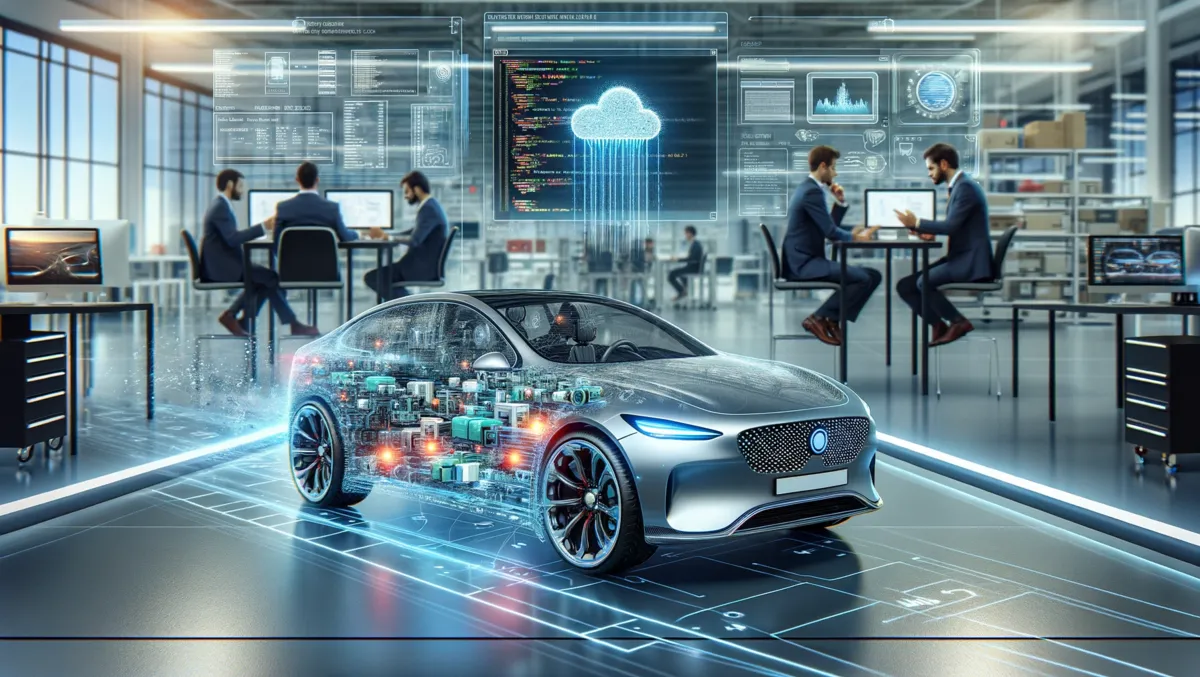 Amazon & L&T partner to speed up software-defined vehicle development
Tue, 7th Nov 2023
By Tom Raynel, Managing Editor
L&T Technology Services, a leading global digital engineering and R&D services company based in India, has announced a partnership with Amazon Web Services (AWS) to help global automotive manufacturers accelerate their journey towards Software Defined Vehicles (SDVs). SDVs utilise software extensively to manage their operations ranging from performance and comfort to safety and efficiency, using sensors and computer systems. As these vehicles can continue to receive added value through software updates from the cloud post-purchase, the alliance of L&T and AWS will help manufacturers to speed up the development of SDVs with tailored safety and security solutions.
The partnership has resulted in an impressive 25% reduction in the time required to launch new products. This has been achieved through AWS's virtual work benches that facilitate the testing and development of new software for vehicle electronic control units (ECUs), which manage a car's operation. This development is expected to drive considerable improvements in various areas such as safety, security, entertainment, and convenience from over-the-air (OTA) software updates.
Helping vehicle makers across the world accelerate SDV development, L&T Technology Services employs Amazon CodeWhisperer as the preferred engineering team development environment. As an AI-powered code recommendation system that works in real time, Amazon CodeWhisperer accelerates the creation of smart applications like automated braking, driver warnings, and steering functions that enhance the vehicle's performance. New capabilities have now been introduced for the relevant stakeholders to access car details and interact with it through large language models built on AWS.
L&T Technology Services also harnesses Amazon Bedrock, a fully managed service that provides access to leading foundation models to build and scale AI applications. This aids the company in implementing cloud-based vehicle test automation and reusing pre-approved safety compliance codes to further decrease development time for new software applications. With AWS's IoT FleetWise service, the company can facilitate near real-time data transfer to the cloud, thereby improving vehicle quality, safety and autonomy.
As part of their efforts to equip their employees with the required digital skills for innovation, L&T Technology Services has launched an ambitious training program with AWS. Their Global Engineering Academy is tirelessly working towards continuous skilling of their staff and is hosting generative AI workshops with AWS. By March 2024, the academy aims to train 1,000 engineers globally in vital cloud skills and applications, including Amazon CodeWhisperer, thus enabling them to develop SDV software and applications at a faster pace.
"Generative AI is ushering in a new era of possibilities for the automotive industry. With AWS cloud services, we're able to rapidly innovate to help our customers improve mobility," said Alind Saxena, President, Sales and Whole Time Director at LTTS. "We are committed to training 1,000 engineers on generative AI with AWS by March 2024, thereby ensuring that the brightest minds and the most cutting-edge technology are shaping the future of mobility."
Vaishali Kasture, Director (Commercial Sales) of AWS India and South Asia at Amazon Web Services India Pvt. Ltd. said, "As India's automotive sector races towards modernisation, technologies including cloud and generative AI are propelling a future of smart, connected vehicles. We are delighted to assist innovators like LTTS in harnessing the full potential of cloud and generative AI." She further added, "Together, we're not only building cars, we're building experiences, driving efficiency, and creating a smarter tomorrow."