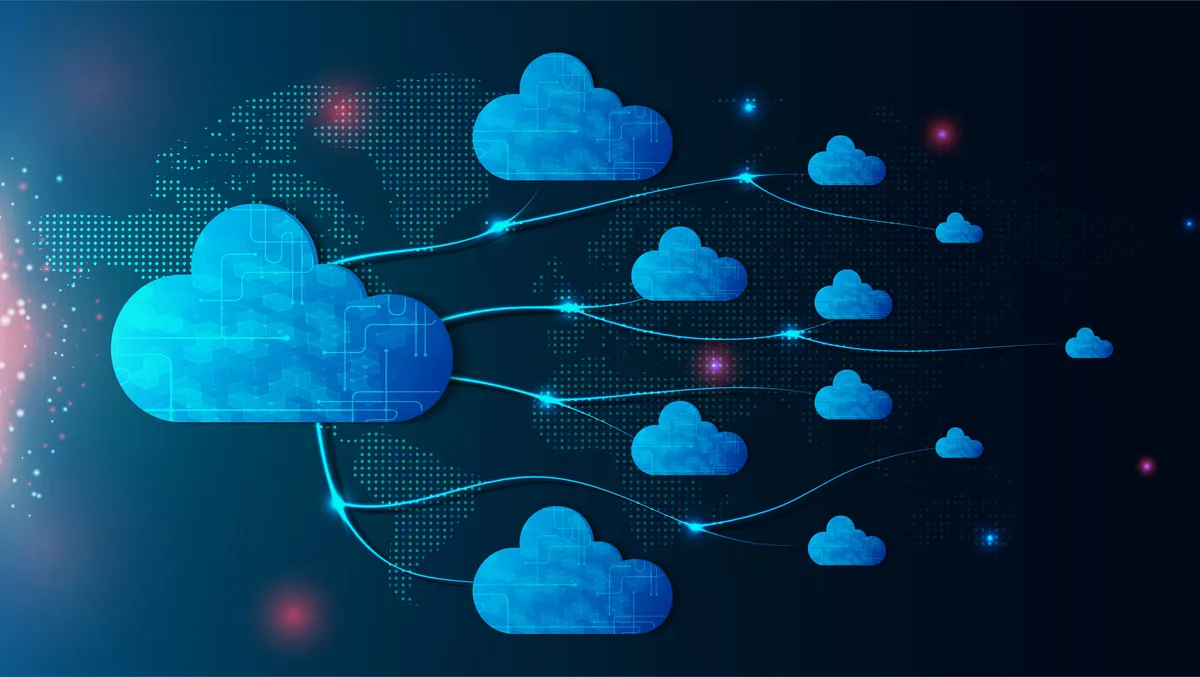 Nutanix sheds light on surprising cloud plans for enterprises in 2023
Nutanix has announced the financial services industry findings of its fifth annual Enterprise Cloud Index (ECI) survey, which measures enterprise progress with cloud adoption.
The research reveals that mixed deployments among financial companies are at 64%, which is slightly ahead of the global average, and data security considerations drive many of the financial sector's infrastructure investment and application mobility decisions.
This adoption rate in financial services reflects the highly competitive industry's commitment to significantly enhance the customer experience, leveraging hybrid multicloud deployments to fuel digitalisation, advanced data capabilities, and modernise applications, the researchers state.
Ian Haynes, EMEA Field CTO, Nutanix, comments, "Increased infrastructure diversity and a heightened emphasis on data storage, management, security, and cloud-native services are driving all IT professionals to seek hybrid operations that transcend private and public infrastructure.
"As evidenced by recent regulatory measures such as the Digital Operational Resilience Act (DORA), operational resilience and concentration risk are additional driving factors to hybrid model adoption.
"For cloud deployment models, the financial services industry has emerged as a frontrunner, surpassing many other sectors in embracing the hybrid multicloud approach."
Key findings from this year's report include:
Hybrid multicloud adoption has accelerated and is expected to rise in financial services. The financial services industry has made significant progress in adopting cloud technology over the past year, with 64% of those surveyed using multiple IT environments - whether a mix of private and public clouds, multiple public clouds, or on-premises and hosted private infrastructure.
Cybersecurity is the biggest IT infrastructure driver. The financial sector and global respondents prioritised cybersecurity above all else. This is not surprising, given the increasing sophistication of cyberattacks and the critical role that IT plays in financial services organisations.
Mixed environments create new challenges and demand for a single place to manage all workloads and data. Most ECI respondents agree that having a single platform to manage their diverse private and public infrastructures would be ideal. Among those from financial firms, 96% agreed. However, only 42% reported actually having that visibility. The visibility findings indicate a gap in capabilities, highlighting the need for integrated tools to improve hybrid IT operations. Without visibility, IT teams are unable to manage, secure, synchronise, or analyse what they cannot see.
The overriding driver of application movement among ECI financial services firms in the past year was to improve data access speeds. All respondents in the financial sector (100%) indicated that they had moved applications between IT infrastructures in the past 12 months. Nearly half (49%) cited a desire to accelerate data access as a reason for the move. This driver was followed by aspirations to improve their companies' security posture or better meet regulatory requirements and to gain the ability to integrate with cloud-native services, such as AI and machine learning.
Cost factors remain a wild card. ECI respondents tend to be fickle in their attitudes toward IT cost, which seems to be inching downward on IT priority lists - falling to last on global respondents' infrastructure criteria lists and tying for fourth in importance among financial companies. At the same time, most respondents rank controlling costs high on their list of challenges. For example, 87% of financial services respondents described cloud cost control as a challenge with managing their current IT infrastructures, and about a third said it was a significant one.
For the fifth consecutive year, Vanson Bourne conducted research on behalf of Nutanix, surveying 1,450 IT decision-makers around the world in December 2022 and January 2023.
This report is supplemental to the global 5th Annual Enterprise Cloud Index master report and focuses specifically on cloud deployments within the financial services industry. It aims to shed light on the cloud plans, priorities, challenges, and experiences of IT professionals operating in this sector, offering valuable insights for comparison with global responses and other industries.